In recent months, new global developments in the field of cannabis apps have changed the cannabis industry.
To begin, it all started with the legalization of the use of recreational cannabis in nine states. However, in 29 states, the use of medicinal cannabis is permitted for those who are eligible.
This relaxation of policies and regulations led to an enormous demand for cannabis. As such, this offered many new opportunities to weed growers, sellers, and also to the consumer electronics industry.
Cannabis apps and weed tech are hot. As such, developers are now benefiting from it. Moreover, when you look at the latest tech trends in the weed industry, you see a huge amount of investment in cannabis start-ups.
You'll also see developments in on-demand cannabis apps, as well as new technologies that contribute to the growth of the legal cannabis business and serve customers even better.
Insights into the weed industry
In 2016, the global marijuana market was estimated at a value of $9.3 billion dollars.
Another report from Global Market Insights Inc says the market is predicted to grow into a $55 billion dollar industry in the next five years.
The rising trends are the result of the towering demand for medical marijuana in the world market. Moreover, the world currently has more than 1500 million people who need cannabis as a medical solution to treat their health problems.
Since buying cannabis is not easy for everyone, people are looking for online methods to access medical marijuana.
The cannabis industry in the US is witnessing explosive growth thanks to more countries that legalize medical and recreational marijuana.
According to reports, Colorado's experiment for legalizing recreational marijuana exceeded the sales bill of $700 million in just over 12 months.
This helped the state earn more than $44 million in taxes on recreational marijuana.
Growing demand for marijuana technology: development of cannabis app
Weed growers, investors and IT companies see hidden profits in states that legalize marijuana and people who are looking for an easy way to get hemp products.
Although there are many ways to make money (from cannabis production, marketing and creating accessories to organizing cannabis trips) they combine all companies into one solution: cannabis app development.
What is it? Besides being an on-demand cannabis ordering and delivery app solution, it allows people who need marijuana to get it legally online at a pharmacy that sells weed online.
People can use the app to order weed from home and get it delivered to the door.
On the other hand, a company gets loyal customers who come to the online store every time they need marijuana. This creates an opportunity for IT companies that develop easy-to-use and secure on-demand cannabis delivery solutions to meet the demands of the weed industry.
The cannabis app that offers a weed delivery service
Unlike traditional web solutions and applications, today's cannabis apps for delivery are easy and user-friendly. They have a better shopping experience for the customer too.
When an investor hires an app development company to build an app for delivering cannabis, he gets a complete technology package. This includes four applications for different purposes.
1. Customer application: it is an interface that customers use to shop online. Using the cannabis app, they can register their accounts, browse products, search for cannabis products, pay for products online, order marijuana online and track their order.
2. Store Manager application: this is an interface for a store to manage orders and products. Apart from that, the store can use the app to change the location and manage the stock.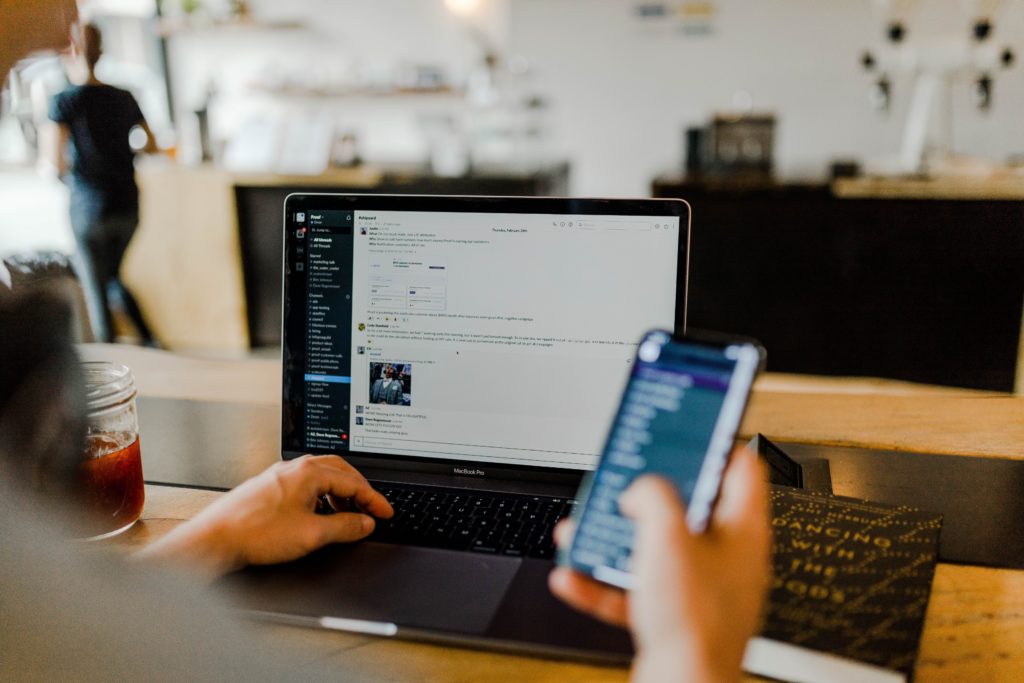 3. Delivery Man application: via the interface a delivery person can follow the path where he must deliver cannabis. Moreover, the driver can update the delivery status or manage his profile.
4. Administrator panel: This is the main app owner panel that can use the system to manage stores. The user can also control orders, monitor deliveries and offer customer discounts.
How will cannabis apps influence the future of the Industry?
In conclusion, states that legalize cannabis or relax the rules when selling weed encourage producers and investors to try different methods to meet the growing demand for medicinal cannabis.
Cannabis app development and an extensive range of technical solutions are the safest way to attract more customers since patients and others want marijuana as quickly as possible.
Cannabis apps will contribute to the growth and professionalization of the weed industry in the near future.
—
(Featured image by Jonathan Kemper by Unsplash)
First published in DrugsInc., a third-party contributor translated and adapted the article from the original. In case of discrepancy, the original will prevail.
Although we made reasonable efforts to provide accurate translations, some parts may be incorrect. Hemp.im assumes no responsibility for errors, omissions or ambiguities in the translations provided on this website. Any person or entity relying on translated content does so at their own risk. Hemp.im is not responsible for losses caused by such reliance on the accuracy or reliability of translated information. If you wish to report an error or inaccuracy in the translation, we encourage you to contact us.