The hemp industry is almost in full swing in the U.S. but it is yet to fully blossom. Canada will officially legalize recreational marijuana by October. There are still many U.S. states that have failed to get a solid grip on the plant's legal matters. However, that does not necessarily mean that farmers in Pennsylvania are lagging behind their Canadian counterparts.
For now, the best route for U.S. farmers is industrial hemp
Unlike marijuana, industrial hemp does not get people high because of its low tetrahydrocannabinol (THC) count. Because of this, industrial hemp is slowly inching towards full legalization. Senate Majority Leader Mitch McConnell remains at the helm, says Forbes. In time, farmers from coast-to-coast will be able to cultivate the crop for major profit.
There are already some areas where growing industrial hemp is legal and farmers are making good use of the opportunity. One of those areas is in Pennsylvania's Westmoreland County. More specifically, the industry is sprawling in New Stanton.
In Pennsylvania hemp is legal if has a concentration of THC below 0.3 percent
Pennsylvania is one of the states that consider hemp legal as long as what the farmers are growing has a concentration of THC below 0.3 percent.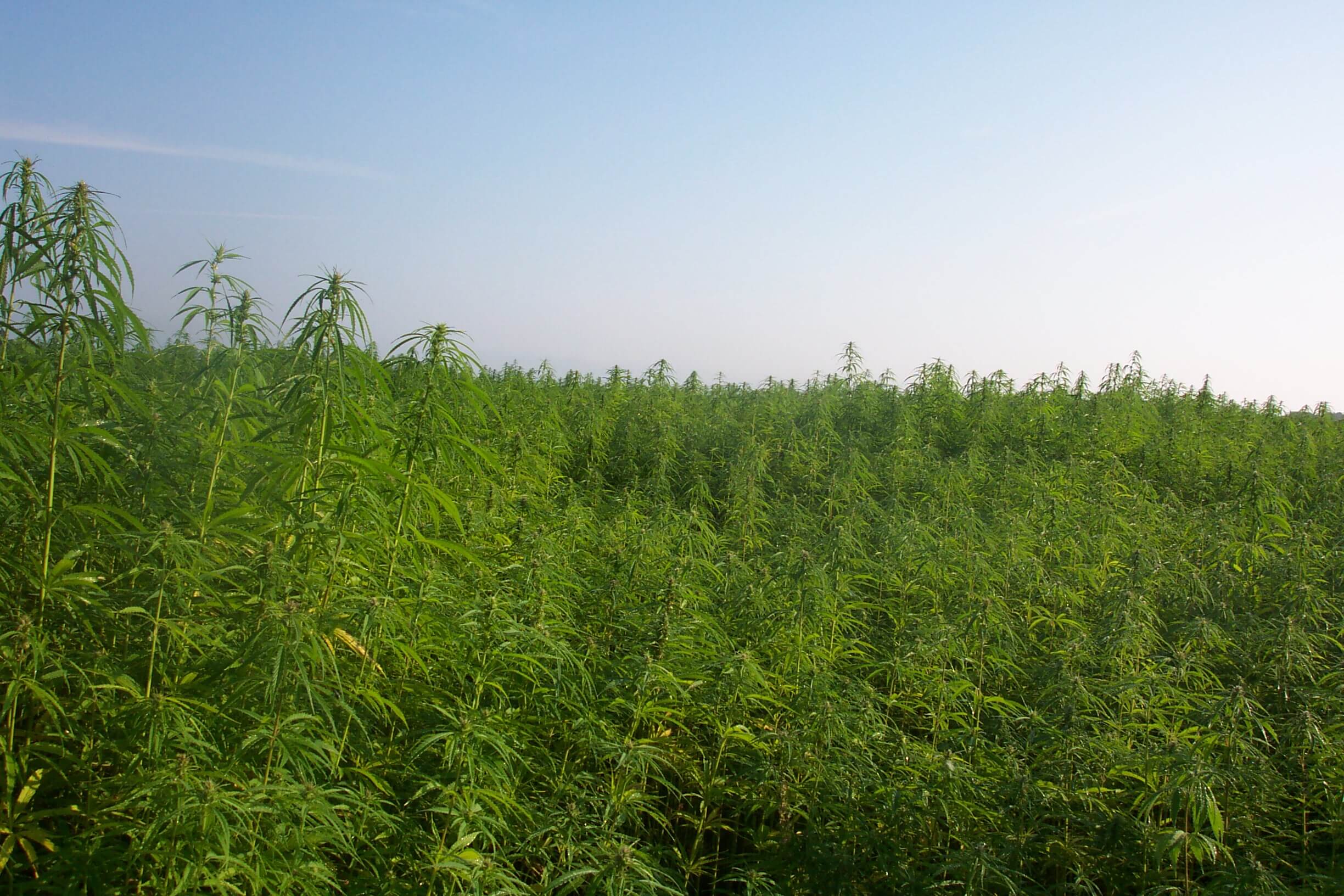 Pennsylvania Hemp Industry Council President Geogg Whaling says, "We are going from nothing to building a crop — slowly, steadily, methodically." He adds "We're going from zero to a whole, brand new industry over the next 12 months." To do this, major firms are already pushing for stronger output.
CAMO leads industrial hemp revolution in Pennsylvania
An up and coming hemp leader at the state is medical marijuana research firm, CAMO. CAMO uses the hemp it cultivates to harvest cannabidiol (CBD) that is used primarily as an additive in supplements and other products. The company cultivated five acres of hemp at Westmoreland Industrial Park last year. The farm later on expanded by a whopping 22 acres just this year.
It is planning to expand more as well. Just this year, CAMO acquired a 45,000 square foot building in New Stanton. The new property centers on processing hemp and producing CBD oil. The CBD oil industry is already a booming market in itself. If the oil is completely derived from hemp like what CAMO is doing, then it will be legal across the U.S.
While they have already taken major steps towards hemp farming, CAMO founder Matthew Mallory believes that Pennsylvania holds more potential. He has his eyes set on creating an industrial hemp processing park in the area which could greatly boost the supply of hemp in the state. Of course, CAMO could create more jobs by expanding its current farm.
The industrial hemp is progressively growing
Just last year, sales in the industry were at $820 million and that number is expected to grow to new heights the moment all states legalize the farming of industrial hemp.
When that happens, the agricultural sector of states will receive a massive boost and they will be able to meet the increasing demand for hemp derivatives.
(Featured Image by Clark Young)