Citizens are excited about the first legal cannabis edibles in Canada. Although officially legal, the marketing of cannabis food products must meet a 60-day deadline for sale. 
As such, any company holding a federal processing licence will be able to launch products containing edible cannabis as of December 16th. 
According to a survey conducted by Dalhousie University in 2017, 39% of Canadians would be willing to order a cannabis drink or a dish cooked with cannabis in a restaurant.
Furthermore, 35.9% would be open to buying edible products containing cannabis. 
Cannabis vs hemp
Although they come from the same family, cannabis Sativa L, cannabis (marijuana) differs from agricultural hemp in its content of THC (tetrahydrocannabinol), the psychotropic component with euphoric properties. 
The plant that will produce marijuana contains 5 to 20% THC, compared to less than 0.2% for the hemp plant. The latter will be used for the seeds (sold as such) as well as the oil and flour produced from them. 
Agricultural hemp has several nutritional properties. In particular, it is rich in proteins, fibre and essential fatty acids.
Furthermore, the fibers (in the stem) of hemp have long been used to make clothes, paper, sails, and parachutes. Additionally, the first printed Bible was printed on hemp paper.
Hemp's textile use declined following the exploitation of cotton and the arrival of synthetic fibers.
Stricter rules in place for cannabis edibles in Canada
On one hand, cannabis edibles in Canada may not contain more than 10 mg of THC per package. Additionally, they should also contain no added vitamins or minerals, nicotine or alcohol. 
On the other hand, the product must not contain more than 30 mg of caffeine, must show dried cannabis equivalency and must not be attractive to young people. 
Another important rule that distributors of cannabis products must respect is that the packaging has to be neutral in order to reduce the attractiveness of the product
The issues with cannabis edibles in Quebec
The province of Quebec will not move forward so soon. Several concerns were raised and the Minister of Health and Social Services, Lionel Carmant, called for stricter regulations. 
The measures planned by the federal government are considered insufficient to enable Québec to achieve its public health and safety objectives. 
Therefore, edible products will only be available at the SQDC (and not in supermarkets and convenience stores) once Quebec legislation is officially adopted.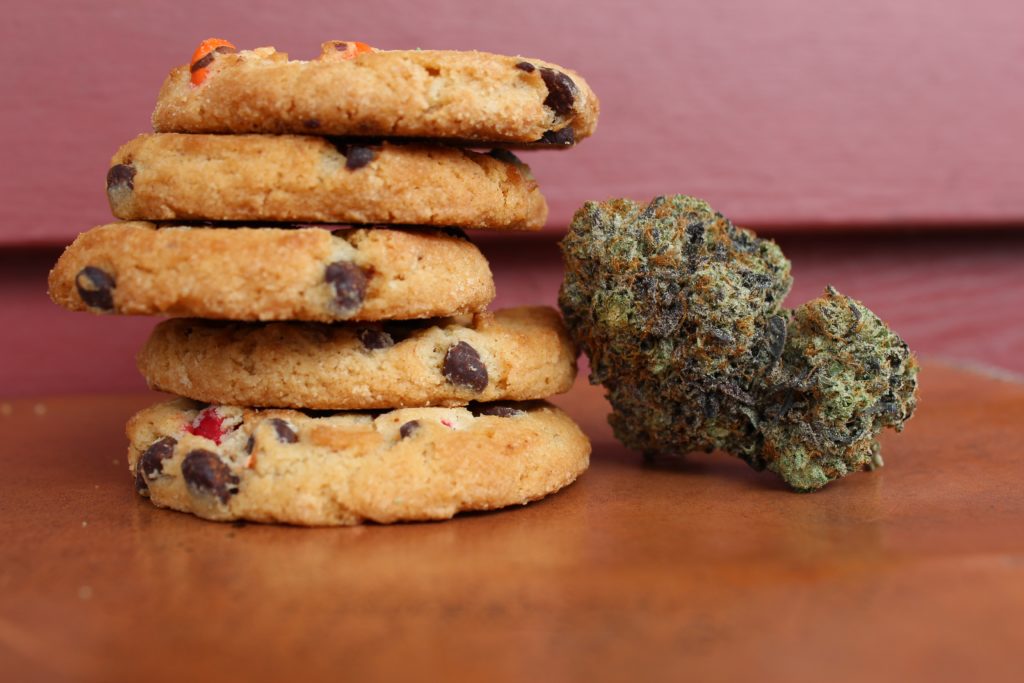 The effects of edible cannabis consumption
The effect of edible cannabis consumption will occur from 30 minutes to four hours after use. However, the effects can last from 12 to 24 hours.  
As effects are slow to appear, some people may tend to increase doses, thinking that the dose ingested is not sufficient. 
However, it is better to test your tolerance with small concentrations (2.5 mg) in order to properly evaluate the effects that vary significantly from person to person, and even from one use to another.  
Short-term effects of cannabis use include euphoria, anxiety, memory difficulties and slow reactions. In the long term, in daily consumption, there is a risk of dependence, memory problems, concentration and difficulty thinking and making decisions. 
Products containing both THC and CBD (cannabidiol) would be better tolerated due to the relaxing nature of the latter component.  
Investing in cannabis edibles
Moreover, as cannabis is becoming extremely popular in every country not only as a medical treatment but also as an edible cannabis product, it is high time to invest in cannabis.
In one example, the European CBD and hemp industry are predicted to be worth $14.67 billion by 2026. 
These new industries are difficult to navigate but investment tip apps like Hemp.im provide some clarity and can help prospective investors understand the market. 
—
(Featured image by Andrii Podilnyk via Unsplash)
First published in JMSANTE, a third-party contributor translated and adapted the article from the original. In case of discrepancy, the original will prevail.
Although we made reasonable efforts to provide accurate translations, some parts may be incorrect. Hemp.im assumes no responsibility for errors, omissions or ambiguities in the translations provided on this website. Any person or entity relying on translated content does so at their own risk. Hemp.im is not responsible for losses caused by such reliance on the accuracy or reliability of translated information. If you wish to report an error or inaccuracy in the translation, we encourage you to contact us.