The recent progress in the legislation involving hemp has encouraged more farmers to consider growing the crop. It is possible that a few years from now, hemp will be abundant as wheat. One of the many applications of hemp is in the food and beverage recipes, which is why some food and drink products are made using hemp.
Hemp is also a healthier alternative and some vegan or vegetarian diets would allow it as part of the ingredients they use.
According to Medical News Today, hemp seeds are rich in protein, unsaturated fats, fiber, and other vitamins and minerals. It also helps protect the brain, improve heart health and reduce inflammation.
There are several ways to incorporate hemp seeds into your diet, one of which is including it to your home-made protein bar. Here are some recipes you could try:
Pumpkin bars
These pumpkin bars are a healthy way to snack. It only has 397 calories per serving. In order for you to make it, you will need the following:

1 or 8-ounce package dates
3/4 cup walnuts
3 tablespoons hemp seeds
3/4 cup almonds
1 tablespoon pure maple syrup
3/4 cup peanuts
1 teaspoon pure vanilla extract
1/2 cup unsweetened shredded coconut
1 and 1/2 teaspoons ground cinnamon
2 tablespoons pure pumpkin puree
1 and 1/2 teaspoons ground allspice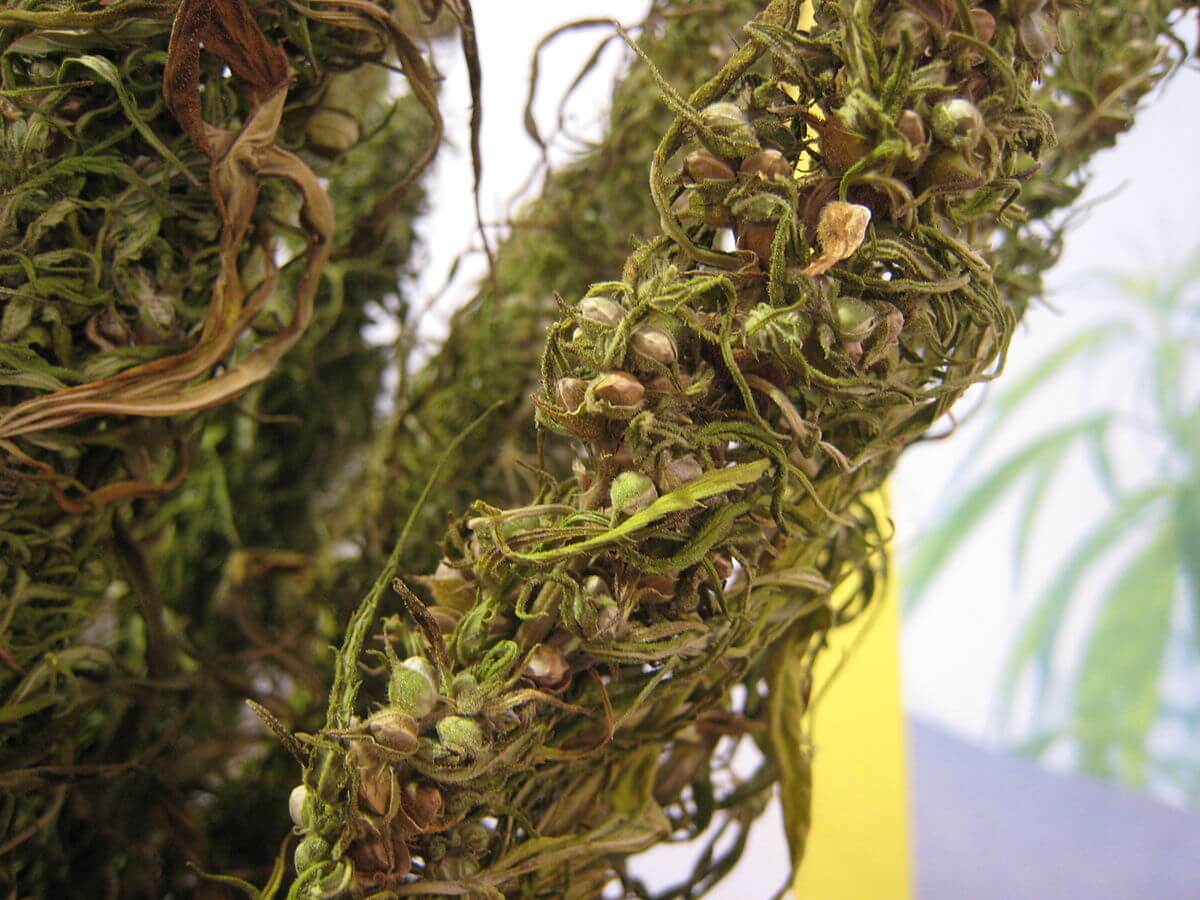 Combine the ingredients
You would also need a food processor, but if it's not available, a regular blender would suffice. First, combine all the ingredients in the food processor or blender and continue to pulse until all ingredients are combined. Spread the mixture in a 9-inch square pan with parchment paper. Continue to press it down using a spatula after spreading.
Let it sit for 30 minutes in the fridge, then lift the parchment paper to lift the whole bar—by this time the mixture is solid. After lifting, cut them into bars. You can find the whole recipe here.
Cookie dough protein bars
Though this seems like a dessert, this recipe is actually vegan and gluten-free. You would totally enjoy snacking on these cookie dough protein bars without feeling guilty. Here are some of the things you need:
1 1/2 cup (180g) cashews (you can also use almonds, macadamia nuts, peanuts, and other similar ingredients)
1 cup (160g) hemp seeds
1/4 cup (35g) flax seeds
1/4 cup (80g) maple syrup
1 teaspoon vanilla extract
1/4 teaspoon sea salt (skip if your cashews are salted)
1 cup (180g) chocolate chips
For this recipe, you would also need a food processor or a high-speed blender. First, grind the cashews, flax seeds, and hemp seeds until they are almost powdered—similar to flour. Transfer the mixture into a mixing bowl and add the vanilla, salt and maple syrup.
Mix and mix again
Mix them all together to form a dough then add 1/3 cup of chocolate chips, then, mix again. Transfer the dough into a pan with parchment paper then let it chill.
While the dough is in the fridge, melt the remaining 2/3 cup of chocolate chips then pour it on top of the dough. Chill the dough again until the chocolate is solid again. The recommended chilling time is at least 4 hours. After that, you can easily cut them into bars. You can see the whole recipe here.
Experience the benefits of hemp seeds, while enjoying these delicious snacks.
—
(Featured Image by Daria – Yakovleva)