While it's still early days, momentum is gathering around the use of psychedelics to treat all manner of illnesses, from depression, anxiety, and PTSD to post-stroke healing of the brain. And as research backing up the potential of psychedelics grows, lawmakers are following suit.
Today we take a look at some recent developments in both the study and legalization of psychedelics. For more news like this, download our free cannabis news app.
San Francisco Decriminalizes Psychedelics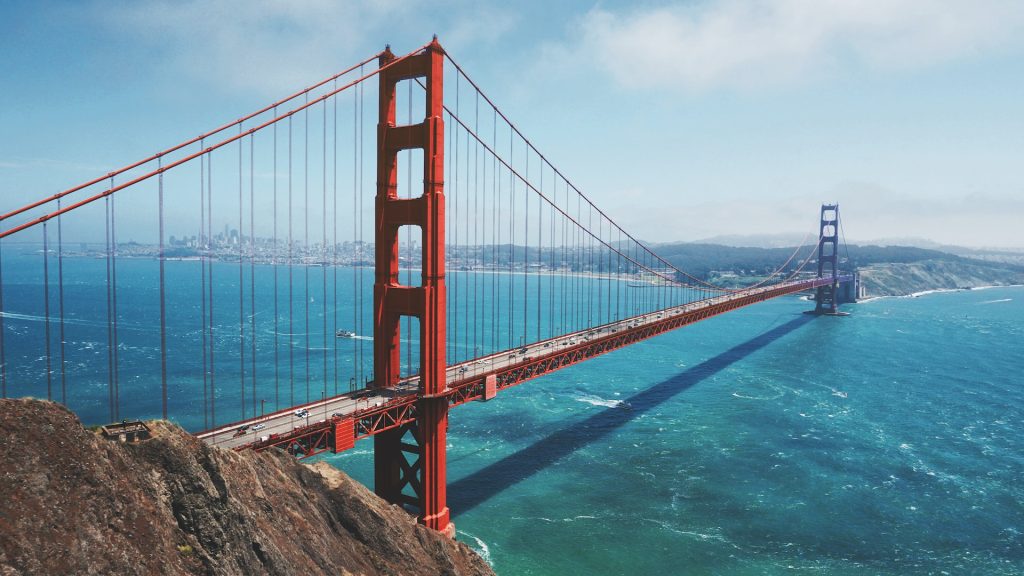 Last Month, San Francisco lawmakers unanimously approved a resolution decriminalizing entheogens, what we commonly refer to as psychedelics, and their compounds for adults.
The resolution defines entheogens as "the full spectrum of plants, mushrooms, and natural materials that can inspire personal and spiritual well-being." This list includes psilocybin, ayahuasca, DMT, and ibogaine.
A Total Decriminalization of all Natural Psychedelics
The new law not only decriminalizes the possession of entheogenic substances, but also authorizes "the planting, cultivation, purchase, transport, distribution and practice with" these substances. It also does not include limits on the quantities of entheogens permitted.
The measure notes that "substance abuse, addiction, recidivism, trauma, post-traumatic stress symptoms, chronic depression, severe anxiety, end-of-life anxiety, bereavement, diabetes, cluster headaches, and other ailments plague our community." It also notes that the use of entheogenic plants and mushrooms has been shown to benefit "the health and well-being of individuals and communities by treating these afflictions through scientific and clinical studies and as part of ongoing traditional practices, which can catalyze profound experiences of personal and spiritual growth."
San Francisco Joins Growing List of Cities to Legalize Psychedelics
The resolution makes San Francisco the fourth city in California to decriminalize psychedelics, following Arcata, Oakland, and Santa Cruz. More than a dozen cities in the United States and the entire state of Oregon have decriminalized psilocybin or all entheogens.
"I am proud to work with Decrim Nature to have San Francisco come out in favor of decriminalizing psychedelics and entheogens," said Supervisor Dean Preston, one of the two sponsors of the resolution, in a press release.
"San Francisco joins a growing list of cities and countries that are taking a fresh look at these plant-based drugs, following the science and data, and destigmatizing their use and cultivation. Today's unanimous vote is an exciting step forward."
Vote Seen as a Signal to Other Lawmakers
The Council's vote is also seen as a signal to Sacramento lawmakers, who recently rejected a Senate bill (SB 519) to decriminalize personal possession of small amounts of psychedelics statewide. The bill will likely be reintroduced next year.
The only restriction on decriminalization is that because entheogens remain federal and state Schedule 1 controlled substances, police and prosecutors can still legally prosecute a person for possession or sale.
Measures like the one adopted by San Francisco can only "urge" law enforcement to make entheogen enforcement "one of the city's lowest law enforcement priorities." It will be up to San Francisco Police Chief Bill Scott and City Attorney Brooke Jenkins to decide whether this advice will be implemented as a formal policy.
Researchers Study Psilocybin as a Treatment for Obesity
Previous research on psilocybin and other psychedelic substances has repeatedly shown that they can be an effective treatment for mental disorders, including depression, anxiety, post-traumatic stress disorder, and addiction.
In addition, a correlational study published last year determined that people who reported trying a classic psychedelic drug at least once in their lifetime were significantly less likely to be overweight or obese.
A Psychedelic Study on Mice
In a recent study, scientists affiliated with the University of Copenhagen in Denmark experimented on mice to investigate the potential of psilocybin to reduce food cravings. To conduct the study, the researchers used mouse models of genetic obesity, diet-induced obesity, and bulimia nervosa to investigate the effect of psilocybin on body weight and food intake.
Initial results showed that a single high dose of psilocybin or a daily microdose did not reduce body weight or food intake in obese mice treated with the drug. Although the researchers found no evidence to support the hypothesis, they were encouraged by the study and urged further research.
Researchers Initially Surprised by Findings
"We were surprised to find that psilocybin did not have at least a subtle direct effect on food intake and/or body weight in both genetic and diet-induced models of obesity and overeating," study author Christoffer Clemmensen, associate professor at the University of Copenhagen, told PsyPost.
"Although we were unable to find major effects of psilocybin on mouse energy metabolism and diet-associated behaviors, we believe that there are nuances in the mode of action of psychedelics that cannot be adequately captured in rodent models. Importantly, psilocybin was safe and had no adverse effects on the physiological parameters we tested in mice."
Obesity, an Increasingly Common and Costly Problem
Health problems associated with obesity include heart disease, stroke, type 2 diabetes, and certain types of cancer, contributing to its status as a leading cause of preventable and premature death.
"Perhaps surprisingly, obesity is a rather treatment-resistant disease that shares neuropathological similarities with mental disorders, such as addiction," Clemmensen said.
Dysfunction in homeostatic and reward circuitry can lead to "relapse" in obese individuals, making it challenging to adhere to lifestyle and drug interventions. Because psychedelics are thought to enhance neural circuitry plasticity, it may be that, in combination with behavioral therapy, psychedelics are powerful tools for "resetting" long-standing compulsive behaviors. In addition, classical psychedelics act on the serotonergic system and may directly affect food intake through broad activation of serotonin (5-HT) receptors, highlighting their potential benefits for obesity."
Mouse Models Inappropriate for Testing Psychedelics
The researchers noted that despite their value to scientific research, mouse models are not a perfect substitute for human subjects and encouraged further study of psilocybin's potential to affect food intake and weight.
"The main caveat is translation," Clemmensen said. "While animal models, in general, have been invaluable for neuroscience and metabolic research, they may be inappropriate for testing the health benefits of psychedelics."
"I remain excited about this topic, psychedelics for the treatment of obesity and eating disorders, and I think we should begin to consider which subgroups of patients might benefit from this class of drugs," he added.
The study, titled Acute and Long-term Effects of Psilocybin on Energy Balance and Feeding Behavior in Mice, first appeared in the peer-reviewed journal Translational Psychiatry.
New Research Explores Use of DMT as Stroke Treatment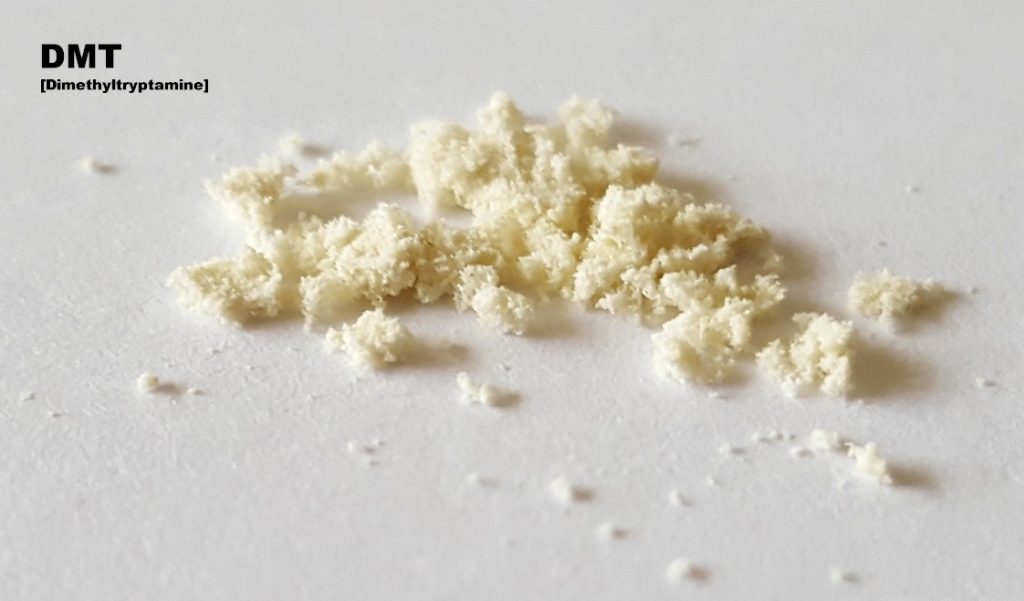 A Canadian-based pharmaceutical company has received approval to conduct a clinical study of DMT as a treatment for stroke. As part of the project, pharmaceutical development company Algernon Pharmaceuticals will study an intravenous formulation of DMT in the Netherlands, with the first participants receiving the drug in the fourth quarter of 2022.
DMT Presents new Stroke Treatment Opportunities
Dr. David Nutt, professor of neuropsychopharmacology at Imperial College London and a consultant for Algernon, said using DMT is a new approach to treating stroke patients.
"Hundreds of drugs have failed in the field of stroke treatment, and almost all have focused on the same strategy: a delayed attempt at neuroprotection," Nutt told Psychedelic Spotlight.
"Algernon's approach with DMT is to support the brain's natural recovery by enhancing neuroplasticity to facilitate the creation of new neural networks," he added. "This is something completely different from what has been tried before."
A stroke is a brain injury typically caused by a blood clot or other blockage of blood vessels in the brain, resulting in a loss or reduction of blood flow that prevents oxygen and nutrients from reaching brain tissue.
A stroke can result in the death of brain cells due to a lack of oxygen. Stroke can also cause other damage, including neuroinflammation due to reperfusion and tissue damage to brain cells caused by restored blood flow. Currently, there is no highly effective conventional medical treatment for reperfusion injury in stroke patients.
DMT Is a Natural Psychedelic
N,N-diméthyltryptamine, or DMT, is a hallucinogenic tryptamine similar to LSD or psilocybin. Its effects are generally short-lived but very intense and vivid. Humans produce an endogenous form of the substance, and it also exists in several plants and animal species.
Previous research has shown that DMT may have unique benefits for treating stroke patients. For example, the drug may have protective effects after reperfusion injury and help stimulate new cell growth. DMT has also been shown to improve neuroplasticity, the brain's ability to form and restructure synaptic connections in response to learning or experience or after injury.
"In a stroke occlusion study in rats, rats given DMT showed a reduction in the area damaged by the stroke and nearly complete recovery of motor function compared to the control group," said Christopher Moreau, CEO of Algernon. "In a preclinical research study at UC Davis, DMT increased neuroplasticity in a cortical neuron growth test."
DMT Promotes Post-Stroke Healing
Christopher Moreau believes DMT represents a new way to promote healing and recovery from ischemic stroke.
"For 85% of patients with ischemic stroke, which constitutes 85% of all strokes, there are no treatment options," Moreau said.
"Hundreds of stroke medications have failed in the clinic, but they were focused on neuroprotective measures, whereas DMT represents a different approach to stroke treatment, helping with recovery after the injury has occurred."
Study to Commence in Late 2022
Algernon's study will begin later this year to investigate the safety and tolerability of DMT in 60 subjects, including participants with and without experience with psychedelic drugs.
While other studies have shown DMT to be safe and well tolerated, the study is unique because it involves prolonged infusions of non-psychedelic doses of the substance for longer durations than previously studied. Christopher Moreau explained that the fastest way to deliver a drug and maximize the dose is a single injection over a short period, or a "long-term intravenous delivery method because it bypasses the stomach and liver."
"Algernon will deliver a sub-psychedelic dose to patients over multiple time periods," he said. "This approach has never been used before in a Phase I trial."
The first part of the study will use a single escalating dose design to determine a safe and tolerable dose that will not produce psychedelic effects. The second part of the research will study the impact of repeated and prolonged administrations at the determined amount. Finally, Algernon will use the data generated from the research to develop a Phase 2 clinical trial that will test the infusion of DMT on acute and recovering stroke patients.
Algernon has received approval to conduct this research from the Stichting Beoordeling Ethiek Biomedisch Onderzoek ("BEBO"), an independent medical research ethics committee ("MREC"). The trial will be conducted at the Human Drug Research Center in the city of Leiden, the Netherlands.
—
(Featured image by Fiona Art via Pexels)
DISCLAIMER: This article was written by a third-party contributor and does not reflect the opinion of Hemp.im, its management, staff, or its associates. Please review our disclaimer for more information.
This article may include forward-looking statements. These forward-looking statements generally are identified by the words "believe," "project," "estimate," "become," "plan," "will," and similar expressions. These forward-looking statements involve known and unknown risks as well as uncertainties, including those discussed in the following cautionary statements and elsewhere in this article and on this site. Although the Company may believe that its expectations are based on reasonable assumptions, the actual results that the Company may achieve may differ materially from any forward-looking statements, which reflect the opinions of the management of the Company only as of the date hereof. Additionally, please make sure to read these important disclosures.
First published by Newsweed (Articles: 1, 2, and 3), a third-party contributor translated and adapted the articles from the originals. In case of discrepancy, the originals will prevail.
Although we made reasonable efforts to provide accurate translations, some parts may be incorrect. Hemp.im assumes no responsibility for errors, omissions, or ambiguities in the translations provided on this website. Any person or entity relying on translated content does so at their own risk. Hemp.im is not responsible for losses caused by such reliance on the accuracy or reliability of translated information. If you wish to report an error or inaccuracy in the translation, we encourage you to contact us.