Some people think that smoking weed makes one stupid, lazy, and hungry. But are these prejudices true? According to a new study, trying out hashish or marijuana alone is enough to change the brain sustainably.
What did the researchers find out?
An international team of researchers had analyzed brain scans from 46 young people. The scientists reported in the "Journal of Neuroscience." The 14-year-olds reported that they had used cannabis once or twice and had otherwise stayed away from drugs.
In brain regions that bind cannabis with specific receptors, the volume of the so-called grey matter was on average higher in the test subjects than in a comparison group. Grey matter is the part of the cerebrum that mainly contains nerve cells. "Already one or two joints seem to change the volume of grey matter in young adolescents," concluded study director Hugh Garavan of the University of Vermont.
The biggest difference was found in two regions: the amygdala, which plays a role in the development of fear and other emotions, and the hippocampus, which is important for memory and spatial thinking. But also in the cerebellum and other regions more grey matter was present, the scientists write.
"So far it has been assumed that brain structural changes can only be caused by regular and particularly early cannabis use," said Rainer Thomasius of the German Center for Addiction Issues in Childhood and Adolescence, who was not involved in the study.
Limitations of the study
However, the study may at best provide an opportunity for further analysis. It leaves crucial questions unanswered. It is unclear what effects the larger volume could have on those affected. Also, why cannabis use should favor an increased level of grey matter. Garavan speculates that it is possible that a process in which some synaptic connections are degraded in the brain is disturbed.
However, the significance of the study is limited. Because the researchers were unable to check whether the young people had smoked more than indicated. The number of test persons is also comparatively small at 46. It is therefore questionable whether an enlarged grey substance can only be traced back to the consumption of two joints. There could be other reasons for this.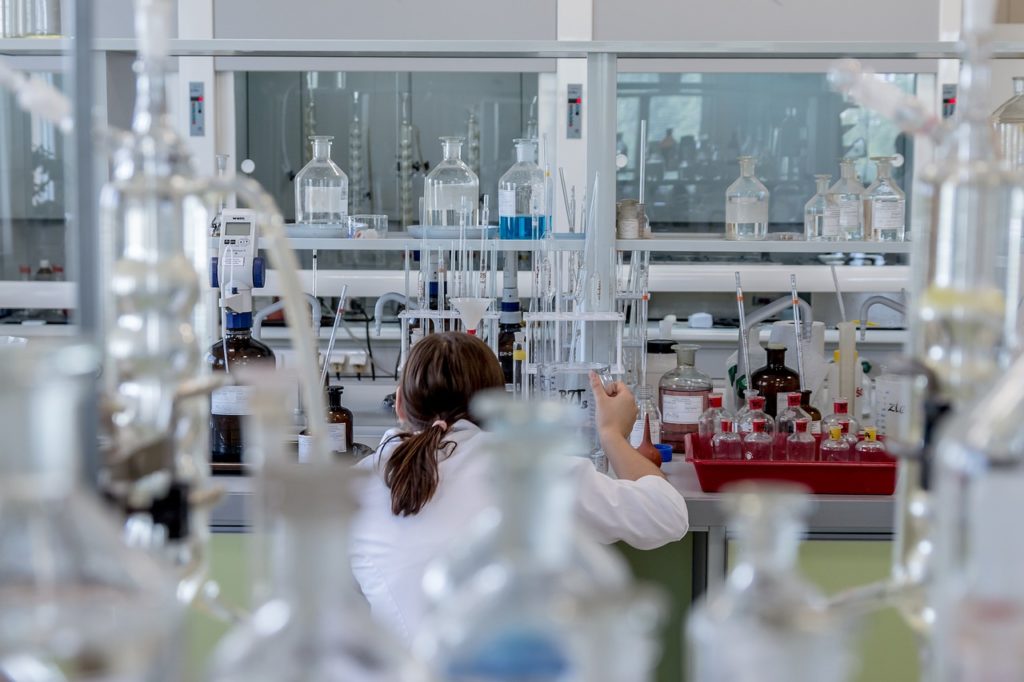 In addition, researchers didn't collect blood values to determine the actual amount of THC, for example. The proportion of such substances in cannabis can vary greatly. A study published at the end of December 2018 concluded that the average THC content of marijuana and hashish roughly doubled between 2006 and 2016.
8.7 percent of young people have smoked before
Eva Hoch from the University Hospital in Munich (LMU) also points out that the study could not prove a causal connection.
"The fact that even very low levels of cannabis use in early adolescence may have adverse effects on brain development is an important message here," Ms. Hoch said.
According to the annual report of the German Monitoring Center for Drugs and Drug Addiction, 8.7 percent of 12- to 17-year-olds have used cannabis at least once in their lives.
—
(Featured Image by Robina Weermeijer)
First published in Spiegel Online a third-party contributor translated and adapted the article from the original. In case of discrepancy, the original will prevail.
Although we made reasonable efforts to provide accurate translations, some parts may be incorrect. Hemp.im assumes no responsibility for errors, omissions or ambiguities in the translations provided on this website. Any person or entity relying on translated content does so at their own risk. Hemp.im is not responsible for losses caused by such reliance on the accuracy or reliability of translated information. If you wish to report an error or inaccuracy in the translation, we encourage you to contact us.