Cannabis use in preteens and adolescents is associated with an increased risk of depression or suicide in early adulthood. This is according to the study "Association of Cannabis Use in Adolescence and the Risk of Depression, Anxiety or Suicidal Tendencies in Early Adulthood.". They recently published the study in Jama Psychiatry.
A total of 3,142 articles were selected for this study, of which 269 underwent a full-text review, 35 were additionally reviewed, and 11 studies involving a total of 23,317 individuals were included. Cannabis use in adolescents under the age of 18 was assessed, and the development of depression in early adulthood (18-32 years) was subsequently verified, with the likelihood focusing on the presence of basal depression and/or anxiety and/or suicide.
The report notes that while individual risk remains moderate to low and the results of this study should be confirmed. The high prevalence of teenagers using cannabis generates a large number who could develop depression attributable to this substance.
And, furthermore, the text warns that this is an important public health problem and concern.
The hippocampus and the cortex
A large number of studies carried out on both structural and functional neuroimaging and the follow-up of people who consume cannabis continuously over time, "is that there are areas of the brain that decrease in size in chronic cannabis users, such as, for example, the hippocampus and cortex, the frontal lobe, the most anterior part of our brain, which is precisely what makes us more human and gives us the capacity to reflect.
These changes appear in areas of the brain that have a higher density of cannabinoid receptors. Therefore, what could happen is that there are a stimulation and neuroadaptation to the consumption of cannabis that, probably, when this is very massive and very initial, prevents the brain to make it in a normal way, producing structural changes that can be considered neurotoxic or harmful," adds one of the country's leading experts on child psychiatry.
Structural changes in the brain
Regarding the structural changes that take place in the brain due to cannabis use. Celso Arango says that there are two fundamental aspects that confirm this change. "The first one refers to the amount of consumption. People who use cannabis on an ad hoc basis do not have any change, but large users do. The second is related to the time of onset of cannabis use.
In Spain, according to the "Informe 2018. Alcohol, tobacco and illegal drugs in Spain", cannabis is the most prevalent illegal psychoactive substance among students between 14 and 18 years old, observing in 2016 that 3 out of 10 (31.1%) have consumed this substance in their lifetime. During the years 2004 to 2012, its consumption decreased. However, in 2016 there has been a (growing) change in trend, although it is still less than it was fifteen years ago. In terms of age, the use of this drug begins before the age of 15. And looking at the time span of the last 30 days, students who confirm cannabis use account for 18.3%.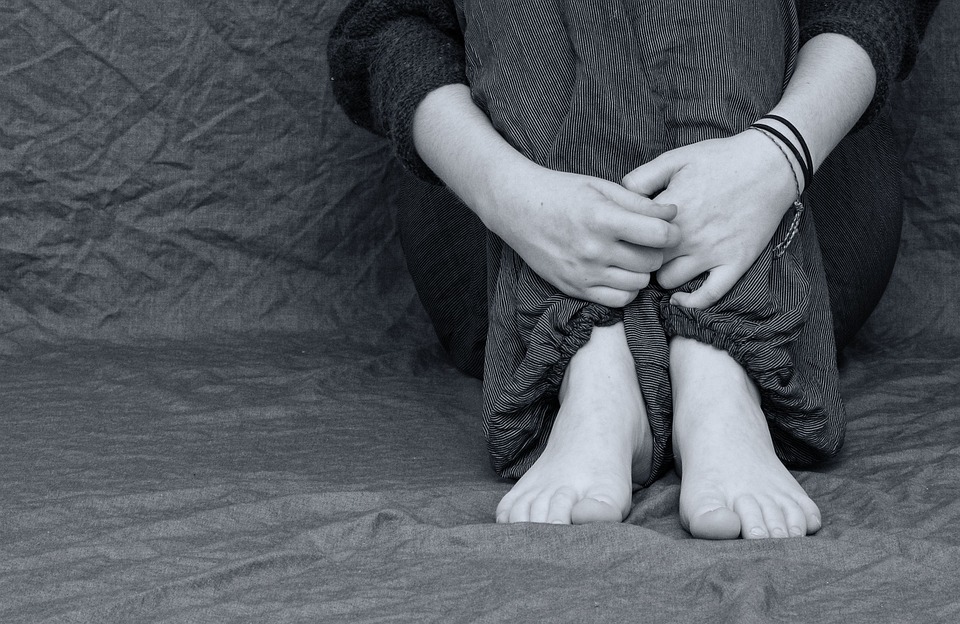 Young people favor drug use
Eulalia Alemany, technical director of the Fundación Ayuda contra la Drogadicción (FAD), points out that one of the factors favoring drug use among young people has to do with social tolerance. "There is a low perception of risk that favors consumption. In addition, there is a high degree of permissiveness on the part of parents and the rest of the population in general.
Anyone who walks down the street and sees kids smoking joints wouldn't stop to tell them what you're doing. And with the consumption of alcohol, even more so. With tobacco. we have become much more sensitive. The campaigns carried out by the health system have been very powerful.
Tobacco was able to pass a very demanding regulation. With cannabis, being illegal, there is no regulation; to some extent, it is simply prohibited in all its uses. For this reason, "the FAD is calling for greater proactivity through the development of specific campaigns against a substance that threatens health," insists Alemany.
We have become much more sensitive. The campaigns carried out by the health system have been very powerful. Tobacco was able to pass a very demanding regulation. With cannabis, being illegal, there is no regulation; to some extent, it is simply prohibited in all its uses. For this reason, "the FAD is calling for greater proactivity through the development of specific campaigns against a substance that threatens health," insists Alemany.
Reinforcing strategies
What does this mean, "that if you consume you avoid problems or that if you consume you will have much more fun, or it will be much easier for you to establish relationships and live in a group, or it will give you more well-being? We work on those perceptions of benefits to counteract them.
We talk about the risks but, above all, about the perceived benefits because our surveys tell us that young people and adolescents know the risks, not that they don't have information. In a very high percentage compensate them consume alcohol and cannabis because they value that compensate them more the benefits than the risks," describes the technical director.
On the strategies that are needed for information about the dangers of cannabis use to reach the adolescent population, Celso Arango elaborates on the importance of translating scientific evidence, new findings, into the general population and in language that is understandable.
Very high-potency cannabis
"The message that smoking cannabis multiplies the chances of having a psychotic episode by three to five times. And that sometimes these psychotic episodes are not reversible and end up producing pathologies such as schizophrenia.
In addition, this expert reiterates that "people should know that if psychotic episodes affect 2% or 3% of the population. When they use cannabis with a certain potency, they multiply their chances of getting them to at least 9%.
A setting for the intervention at the family level
This comes from Suspertu of Proyecto Hombre Navarra, a program of support for adolescents in difficulty and their families. Through prevention and early intervention in the face of risk factors and behaviors.
Garikoitz Mendigutxia points out that "we work both with families and with adolescents separately. The general idea, beyond many other things, is to try to generate changes in families. Both at the normative level as well as at the communication level so that these changes generate in the adolescent".
Mendigutxia states that "the age of onset is one of the most important risk factors for development. A brain that is about to do in which certain substances incorporated into that brain interfere with its normal development.
Necessary to analyze
The director of Proyectos Hombre Navarra stresses the importance to approach the issue from a health perspective. It is also necessary to analyze and study the interference that consumption produces in different spheres or areas of life.
That is to say, how they condition the fact that there are legal or judicial problems in adolescents due to the issue of consumption, how it affects family relations, how it affects certain diagnoses, how school absenteeism increases, etc.
"Many times these variables escape us, in a stage such as adolescence, in which the formative, personal or peer group development is fundamental. We focus on the medium- or long-term health-related consequences and avoid all the other problems associated with consumption that further condition an adolescent's development until he or she becomes an adult," adds the program director.
School absenteeism multiplied by four
An opinion that, as Mendigutxia argues, is supported by empirical data. "The percentage of course repeaters in cannabis users compared to non-users is more than double (plus/minus 57%). The levels of school absenteeism of cannabis users compared to non-users are multiplied by four.
Those cannabis users who have some form of legal measure. Almost 30% of those who use cannabis acknowledge having had risky or unprotected sex.
Also, there is a doubling among cannabis users of those who manifest problems of aggressiveness in the family environment, etc."
—
(Featured Image by sasint)
First published in El Pais a third-party contributor translated and adapted the article from the original. In case of discrepancy, the original will prevail.
Although we made reasonable efforts to provide accurate translations, some parts may be incorrect. Hemp.im assumes no responsibility for errors, omissions or ambiguities in the translations provided on this website. Any person or entity relying on translated content does so at their own risk. Hemp.im is not responsible for losses caused by such reliance on the accuracy or reliability of translated information. If you wish to report an error or inaccuracy in the translation, we encourage you to contact us.