Skepticism is a natural reflex of an experienced investor. When a new market enters into play, it's easy to be swayed by the promises of all the wealth just waiting to be unlocked. While the American cannabis market gets ready for its first significant anniversary, both enthusiasts and skeptics alike are captivated by the impressive feats achieved lately by some pot stocks.
Gaining speed
After Canada legalized medical and recreational marijuana all across the country, the US followed suit and relaxed their cannabis laws. In effect, hemp and CBD have been decriminalized. This opens a road for low-THC products that focus mostly on the medical effects of the cannabis plant.
So far, 33 states have decided to allow medicinal use, while 11 of them allow also for recreational use. There is definitely a rising momentum, as the number of pro-pot states has increased 2.5 times over the last decade.
The business landscape in the cannabis industry is difficult. Federal regulations often don't resonate with local laws, creating gaps and loopholes. In addition, dealing with pot businesses can bear some legal risks, even where that business is in compliance with all applicable legislation.
They aim to smooth out the process of marijuana stocks. In addition, they mean to provide people with a curated list of worthwhile investments. NASDAQ has released a list of top five publicly traded cannabis stocks. Recently updated, it reaffirms the position of "the big three" — Canopy Growth Corporation (CGC), Cronos Group Inc. (CRON) and Aurora Cannabis (ACB) — all of which have experienced a significant increase in stock prices in recent months.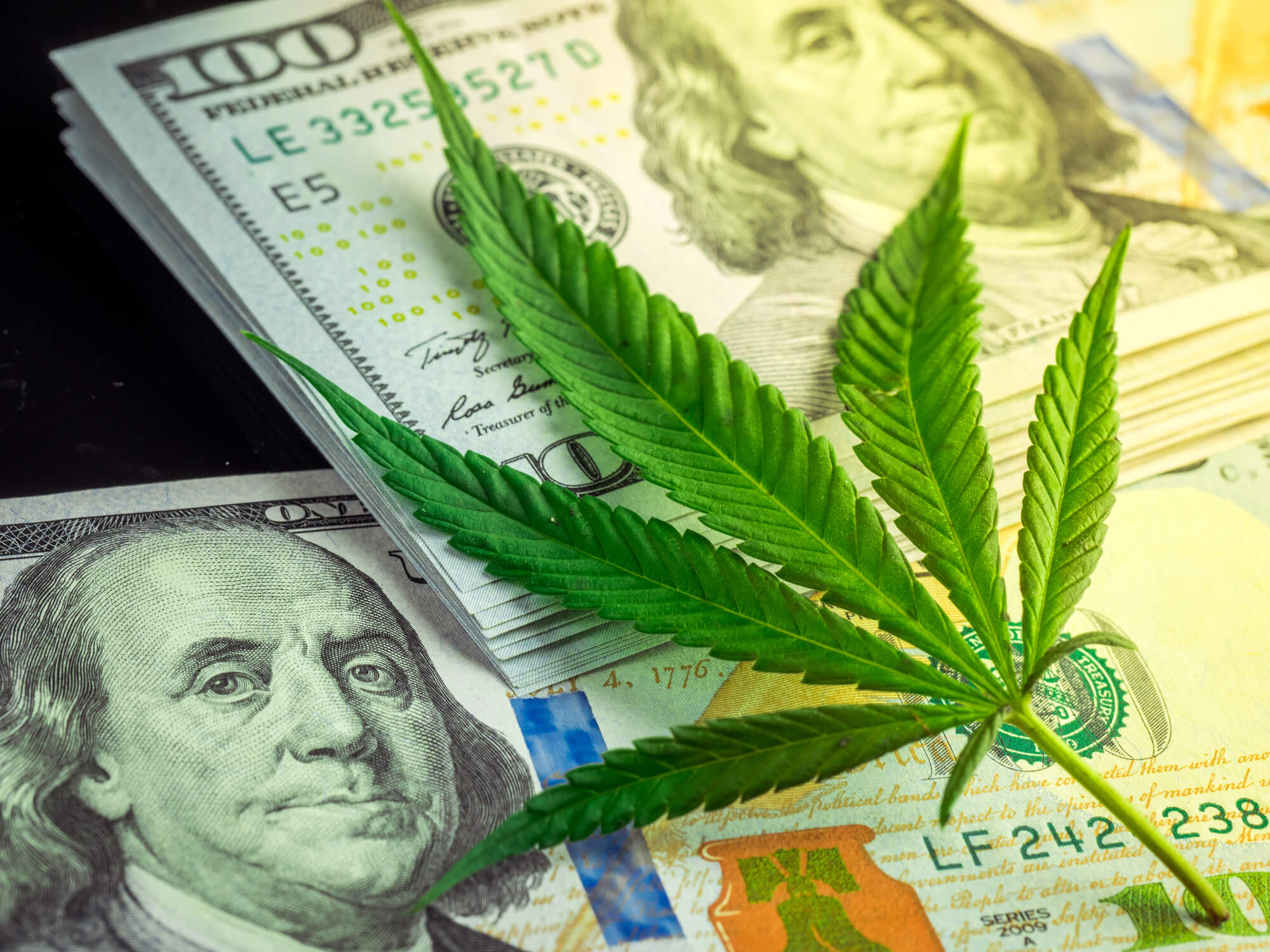 Smith Falls, Canopy grows
Originating from Smith Falls in the Canadian province of Ontario, Canopy Growth (CGC) is the biggest marijuana stock by market cap. With $12 billion value, it outclasses its competition by a wide margin. The company has recently received a whopping $4 billion investment from Constellation Brands (STZ), who plan to cooperate with Canopy on releasing CBD-infused drinks when cannabis edibles become legal in Northern America.
The cash coming from that transaction allows Canopy to conduct a dynamic growth strategy. In addition, they will progressively integrate themselves into the U.S. market. These actions attract many investors, with daily volumes coming in at roughly five million shares daily.
Aurora goes medical
Aurora Cannabis (ACB) comes in as an unquestioned champion in both international sales and on the marijuana stock market, with roughly 20 million shares traded daily. While others look for innovations and grow aggressively, Aurora just keeps doing the right thing and delivers quality products to dispensaries in Canada. With a convenient delivery service, Aurora taps into the sentiments of modern customers, whilst attracting investors with promises of gains.
Their solid and somewhat safe strategy pays off, as the company has increased their stock price by 1,420% over the last five years. Canopy Growth stays a bit in front with a 1,443% increase, but the biggest winner is the least popular of the three pot stocks. Cronos Group scored an increase of 6,138% in the same time frame, sustaining investors' interest against the odds.
As new states change their stance on legality of marijuana, the market reacts with unrelenting positivism. While the average return of the stock market is usually hovering around 7%, the cannabis industry sport whopping returns often surpassing 300%. The uplift on the market is loud and clear, making it a go-to solution for all business-oriented investors.
(Featured Image by DepositPhotos)