Sharon is 59-years-old and lives in a remote rural area of Missouri, and she has begun using cannabis oil. She does it in the early hours of the morning, just before she goes to work. "I put a drop on my tongue in every shot," she says. She fills a thermos for a trip and gets into the car, after her three dogs and her daughter Kayla.
Sharon drives for just over an hour along the Midwestern plains of the country. She shows no evidence that the oil has produced a single psychoactive effect. Nothing new, just endless fields of corn and country music on the radio.
Sharon and Kayla are mother and daughter. They work together, live together, buy together and give cannabis together. They neither violate the law nor do they do so for recreational purposes. Kayla disclosed to her mother that the plant could help her cope with her Crohn's disease. She has been suffering from for two decades.
It is an incurable inflammatory bowel disease that has already cost him three surgeries. Furthermore, it forces him to take medication for life. "Cannabidiol oil is helping me reduce my nausea from medication, but not completely," explains Sharon. Kayla, who also suffers from an intestinal disease, says she also takes it, but only at night. "It helps me with insomnia and pain," she says.
"Herb of Laughter" as a solution
The key ingredient in the oil is cannabidiol (CBD), a compound in the cannabinoid family. She wouldn't have even considered considering the "herb of laughter" as a solution to her medical problems. And she's not the only one. Something is changing in an increasingly green country, marijuana has left the slums and dormitories. It has moved into the homes of more than half the country. After the widespread legalization of the CBD, the country is living an idyll with cannabis oil. They use CBD to improve their symptoms of anxiety, insomnia, pain, and even childhood epilepsy.
In 1996, the State of California decided to legalize the use of medical marijuana. Half of the country was scandalized and another half thought that the trend would not leave the golden state. 23 years later, the debate is over. But cannabidiol that is obtained from marijuana is another story because it has higher levels of THC. This second type of CBD is only legal in more than half the states, and each has very specific regulations.
The market is growing, and it's worth billions.
The Drug Enforcement Administration (DEA) has yet to recognize hemp as legal. They classify it on the same list of addictive substances like heroin and methamphetamine, even though Congress has just legalized it. The situation does not follow the line of popular sentiment. Citizen support for the legalization of marijuana nationwide has risen from 12 percent to 62 percent since 1969. Currently, 9 out of 10 voters support medical use.
According to Forbes magazine, the growth of the CBD market expects to reach $1.8 billion by 2020. This represents a growth of 700 percent. What does this special oil have that has no other product?
The second most important compound is CBD
Harvard Medical School professor Peter Grinspoon is one of the nation's leading medical marijuana experts. He works in a clinic and also at Massachusetts General Hospital, so his schedule is very tight.
"Within the family of cannabis plants, we find marijuana and hemp. Cannabis plants have more than 100 active components (cannabinoids). The most important is THC (tetrahydrocannabinol). This is the one most people know why it is the substance that leaves you in place. The second most important compound is CBD, which unlike THC is neither addictive nor addictive," explains Grinspoon. But he warns: "The issue of marijuana has never been included as the focus of the health debate. It's always been a political issue, one of racism and other conflicts of interest. It's not a dangerous medication!
Mike is a 35-year-old Nevada resident, known to be an animal lover. He's been taking CBD since 2017. "I have a horrible pain in the joints of the whole body. I take oil daily and it has helped me reduce the feeling of a 6 or 7 out of 10 to a 2, which is more than manageable. Sometimes I don't even notice it… I don't know if it's the cure but it's definitely helped me," he says.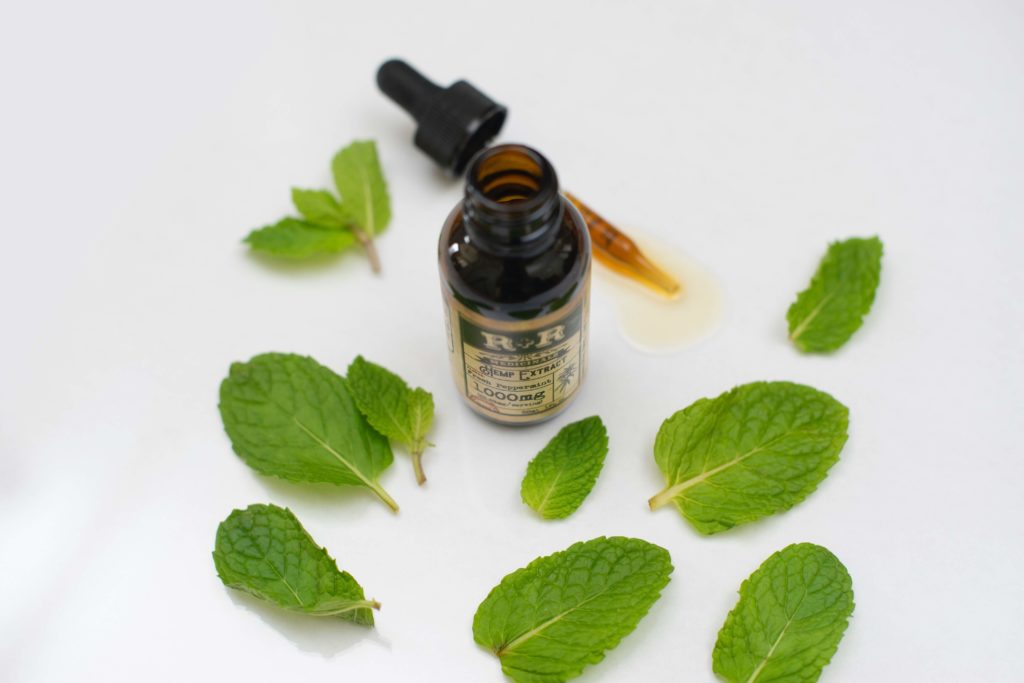 Gummy jellies, elixirs and even lipsticks with CBD
The most common is to consume CBD oil as a dietary supplement. It is usually sold as a dropper and it is enough to put a few drops on the tongue, a couple of times a day – which is equivalent to between 10 and 20 milligrams, although this may vary depending on each manufacturer. The natural way in which American citizens talk about cannabis is surprising. In a society where decorum and a certain degree of puritanism are so present in everyday life, where you won't hear a single taco on TV and a nipple in the Super Bowl generates a national scandal, the cannabis boom is completely metabolized.
I bring the subject to a group of parents, in the vicinity of a nursery school outside Boston, with their children running around. I'm the only one who lowers the tone when I say the word marijuana. "It works great for me", "we give it to my mother in pills and she says it relaxes her", "they have opened a new store in the center… go talk to them and they will surely help you." The conversation lasts several minutes, in spite of the unbearable cold; the thermometer has not gone from 15 degrees below zero in the whole week. They answer without filters and without modesty, they don't care if the little ones listen to them. It wouldn't be the same if someone came up with a joke that was too loud; it would cause blushing, cryptic language and suffocated laughter.
Cannabis compound products are now on the market for pets
"A lot of people around me consume CBD," explains Mike, the boy from Nevada. "They use it for different reasons: sleep, anxiety, pain… everyone is talking about it in the United States and, as different states have legalized it, the debate about the effects on health is becoming a very popular topic. Imagine, I also give it to my 13-year-old dog, and many, many more people buy CBD for their pets.
Indeed, the CBD derived from hemp can be found in any shop and form imaginable: tincture, elixir, beauty product, gummy, shampoo, facial cream, tonic, intimate lubricant, lipstick. Walking around an American drugstore or supermarket without knowing the popularity of hemp-derived CBD can make anyone wonder if it's in Amsterdam, not Boston. The air freshener in my car is CBD and doesn't smell bad either.
The CBD already occupies a place of honor in any American pantry. Right next to the vitamin jar, between the cereal packet and the powdered protein jar. The future and science will tell whether it is a passing fad or whether it will truly revolutionize the way we can manage pain in a natural way.
A promising way to manage pain
The growing popularity of the CBD oil has caused scientists to begin to speak out on the issue. First, the World Health Organization (WHO) said on December 2017 that "in its pure state, cannabidiol does not appear to be harmful or at risk of abuse," although it does not recommend its medical use. According to the organization, the first data obtained "reveal that it could have some therapeutic value in epileptic seizures and related diseases. What about a more palliative use?
At the University of Minnesota, three researchers studied the analgesic effects of CBD in the management of severe chronic pain and found that "cannabinoids can form a useful supplement to current analgesic drugs in many conditions, especially in low doses unable to induce hyperalgesia or other side effects," according to the text. "They can also be used as rescue drugs when opioid analgesia is ineffective or inadequate, or as an opioid-sparing agent. The combination of opioids and cannabinoids can become a very useful agent in the long-term treatment of severe pain. These conclusions were published in the Journal of Opioid Management.
Study finds CBD oil may be helpful for inflammatory arthritis
Grinspoon, the Harvard doctor, adds that "ironically, cannabis is a substance that is helping with the opioid crisis (130 people die every day in this country from opioid overdose). People in my practice are starting to replace opioids with cannabis or getting their pain medication dosage reduced. I can say from my own experience that cannabis is the most effective treatment against this addiction.
So far everything seems like an advantage, and I'm curious. Like most mothers with small children, I have stress that doesn't fit my body so I think I'm going to give CBD a chance. I have a doubt: won't such a relaxing and hypnotic effect leave me in a state of constant drowsiness?
I'm talking to Stephanie, a 39-year-old running fan from the state of Georgia. I'm asking you about my fear of falling asleep on my feet. "It's interesting that you ask me this because CBD actually gives me more mental clarity, which is not what I expected. I take it in the morning before going for a run so I can avoid stiffness later". By the way, Stephanie also gave CBD to her cat: "I gave it to her when she got cancer as a palliative treatment and she tolerated it very well.
Cannabinoids and bones
Stephanie's grandmother also got into the CBD car. "He uses it for chronic arthritis, and a friend of his goes to him to control the pain of fibromyalgia. I had him try it on, and now they love it! There seems to be nothing extraordinary about it. In your studio "Cannabinoids and bones: friends or enemies?" scientists at the University of Edinburgh in Scotland saw that "cannabinoid receptors are effective in the treatment of inflammatory arthritis", indicating that they play important roles "in bone remodeling and in the pathogenesis of joint disease".
In fact, several nursing homes have recently authorized the use of CBD oil. Its residents have the right to have CBD and other food formats, although they usually authorize oral forms. According to data revealed by the US national survey on drug use and health, cannabis use among people over 65 increased by 250% between 2006 and 2013.
Cannabis is officially booming in the United States, and imagination is the only limit to the development of new products in which to market CBD. Cannabidiol may be effective in all cases or only in some, perhaps the furor of marijuana oil has a good part of a placebo effect, which according to the latest research has an impact at the molecular level. It is time for science to advance in understanding the substance, and there is no better laboratory to do so than a country where 328 million people live: the United States.
Is CBD oil legal in Spain?
Until February 2018, some companies marketed CBD oil as a food supplement. But, in March 2018, the rules changed and now "CBD can only be used as a cosmetic or industrial product, but it cannot be used for human consumption.
As its safety is not known, the European Food Safety Authority (EFSA) has decided to withdraw it as a food supplement," explains lawyer Raquel Galiano. "The only way to market it is very difficult, you have to ask EFSA for a permit and extract the CBD synthetically in the laboratory, and never from the plant," he concludes.
—
(Featured Image by Enecta Srl)
First published in El Pais a third-party contributor translated and adapted the article from the original. In case of discrepancy, the original will prevail.
Although we made reasonable efforts to provide accurate translations, some parts may be incorrect. Hemp.im assumes no responsibility for errors, omissions or ambiguities in the translations provided on this website. Any person or entity relying on translated content does so at their own risk. Hemp.im is not responsible for losses caused by such reliance on the accuracy or reliability of translated information. If you wish to report an error or inaccuracy in the translation, we encourage you to contact us.