Industrial hemp, a close cousin of the marijuana plant, has grown in popularity in recent years, thanks to cannabidiol (CBD).
About the CBD
CBD is a naturally occurring cannabis compound that's known for its supposed anti-inflammatory and anti-aging properties. As a result, it managed to create an entire industry for itself; CBD-based products like creams, oils, and even energy drinks are easily available in the market today.
It has also sparked a fresh demand for hemp, from which it is extracted. Last December, the President signed the 2018 Farm Bill which removes hemp from the Controlled Substances Act, opening doors for its industry, especially for the farmers who grow it.
The fiber of the future
Hemp's other use is in textile. It's the strongest organic plant fiber on this planet, unmatched in durability and resilience.
In 1998, industrial hemp was first legalized for its sturdy fibers. Long before the discovery of CBD, it has been used in making rope, canvas, and paper for centuries. In fact, European explorers used hemp fiber to make sails for their ships, while artists such as Rembrandt and Vincent Van Gogh painted on canvases made of it.
More and more farmers started to cultivate hemp
Thankfully, the reinvigoration of the industry thanks to CBD has put attention on hemp fiber. An increasing number of U.S. farmers are cultivating the plant for this purpose.
So, is hemp the fiber of the future? There's a big chance it will be. After all, hemp grows without the need for any pesticide or herbicide.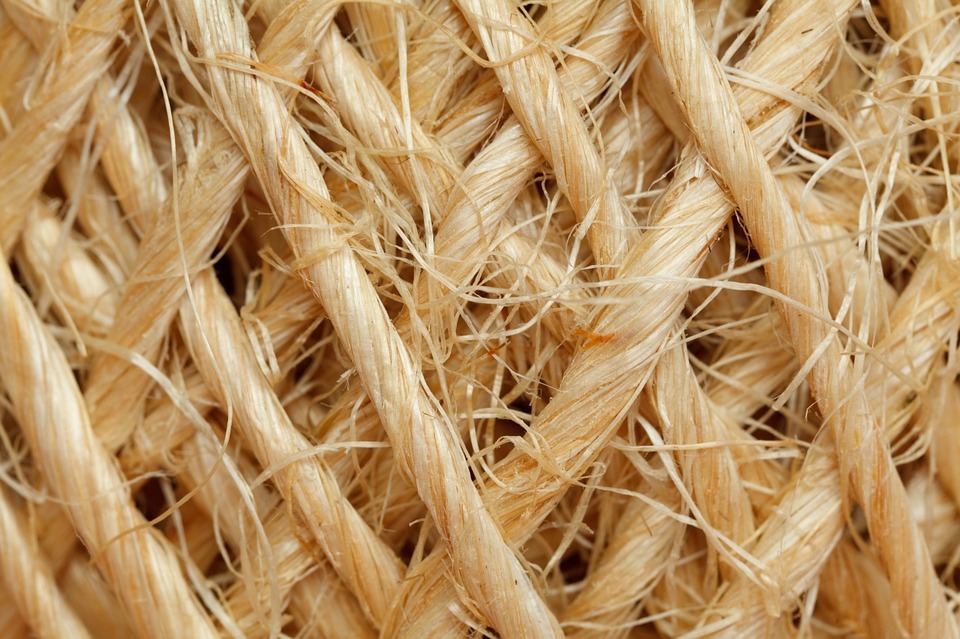 In 1995, Calvin Klein even said:
"I believe that hemp is going to be the fiber of choice in both the home furnishings and fashion industries and I wanted to be one of the first designers to use this fabric in an innovative way. I love the fabric."
The hemp fiber market
Of course, there are still challenges to the industry. In Manitoba, for example, hemp farmers don't have livestock, as grain fits their equipment better than hemp fiber.
Nevertheless, the support of modern clothing brands, plus the increasing number of farmers growing the plant is sure to revitalize the hemp fiber market.
(Featured Image by RitaE )