In Hamilton, less than an hour's drive from Toronto, cannabis is legal for sale. This includes joints, hemp, and cannabis-based oils, some of which are psychoactive. Unlike the "coffee shops" in the Netherlands, in Canada, you can only buy cannabis in special cannabis shops.
According to the manager of one of these shops, they have a lot of repeat business. "Our employees are always telling customers our range of products available," says the manager. His business is one of about 50 in the entire federal state of Ontario. That means about 300,000 people per shop – a real gold mine. "The demand for cannabis products is rabid. Our problem is the timely supply of goods. Most top products sell out very quickly each time," explains Copolino.
Grass Country #1
In 2001, Canada legalized cannabis for medical purposes. Furthermore, in October of last year, Canada became the first developed country to permit the recreational use of cannabis. Canada used to be the country with the highest levels of cannabis use per person, and the black market for cannabis has a value at about $5 billion.
"In our area, there is a gold-rush mentality. The stock exchange has just gone mad for cannabis," said Mark Randall, an economic journalist who has been watching the cannabis industry for several years. "It's not often the case that we are the pioneers in a particular field. But through legalization, it's much easier for us to finance the cannabis trade through banks and the stock exchanges than in other countries."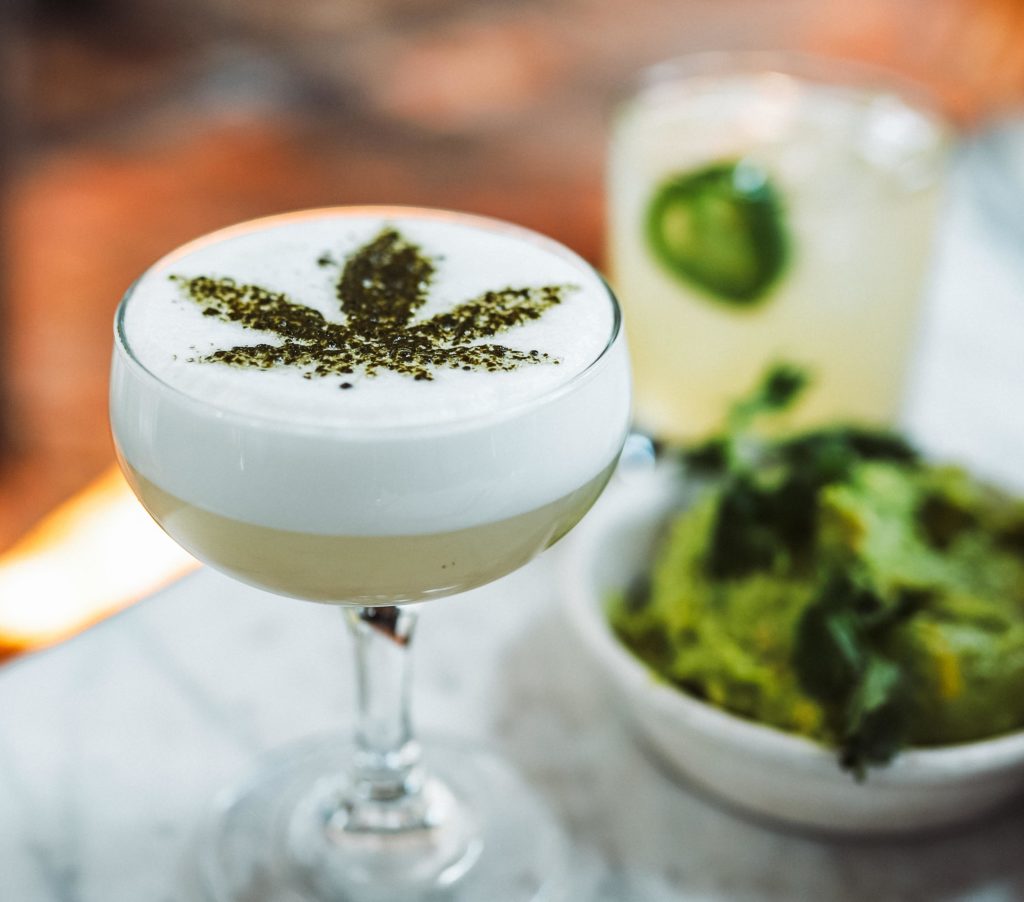 Many companies have entered the stock exchange
For a long time, this was a risky investment. In June 2018, Prime Minister Justin Trudeau legalized recreational cannabis. Prior to legalization, various political forces managed to reach a compromise on the easing of the enforcement of cannabis. This new approach from police had helped the legalization process.
The central government in Ottawa decides the fate of the production license for businesses. Provincial governments then determine the form in which cannabis will eventually be for sale. Therefore, some provinces are more successful than others.
20 percent legalized
In Ontario, the authorities have waited too long for the distribution of licenses for cannabis stores. As a result, there is now a backlog, which means that companies that have already received licenses have trouble keeping up with the demand. These companies grow cannabis in giant greenhouses, but they have also little experience, so there are risks. Product volume also tends to suffer from crop failures and quality problems. According to the latest Canadian statistics, only 20 percent of the black market has been properly legalized so far.
Hundreds of companies are now waiting in line for a growing license. "Many companies use food-industry technology," says Brett Marchand. He used to work in the army, then in the meat industry. He is now building Canada's most modern greenhouse for cannabis manufacturer Aphria.
You can see what industrial-scale cannabis production looks like in Limington, on the same latitude as Barcelona. Once, only tomatoes and cucumbers were grown, but now cannabis is also grown. In contrast to classical methods of artificial light, greenhouses save energy.
Lots of (Canadian) dollars, little sense
The first of three grow-rooms has already started its test phase. Cannabis filled with everything you can't see. Robotic hands place the seedlings in pots on automated conveyors. "The market is growing constantly. We're still far from the limit," says Marchand. "Every time we increase production, we open new stores."
According to preliminary estimates, about $71 million were invested in a fully automated production process. Together with the electricity costs, they also want to reduce personnel costs. The value of the concern is currently estimated at more than $1 billion. The turnover of Aphria, in comparison, is very modest and amounts to only $27 million. But investors in hemp securities keep their faith in the cannabis boom. The situation is also fueled by the multi-billion dollar investment in the industry by beverage and tobacco producers.
—
(Featured Image by GRAS GRUN)
First published in ru.tsn a third-party contributor translated and adapted the article from the original. In case of discrepancy, the original will prevail.
Although we made reasonable efforts to provide accurate translations, some parts may be incorrect. Hemp.im assumes no responsibility for errors, omissions or ambiguities in the translations provided on this website. Any person or entity relying on translated content does so at their own risk. Hemp.im is not responsible for losses caused by such reliance on the accuracy or reliability of translated information. If you wish to report an error or inaccuracy in the translation, we encourage you to contact us.