CBD has emerged as a potential heavyweight in the medicinal class. Studies reveal its ability to stimulate healing in the body through the stimulation of endocannabinoid receptors.
These receptors affect the endocannabinoid system, which is a critical component of the body. It regulates several critical functions such as sleep, appetite, memory, pain, inflammation, mood, and memory.
It has since merged as a capable treatment for various conditions. Among them anxiety, chronic pain, insomnia, and even diseases affecting the brain. CBD also gained increased renown following the development of Epidiolex. The very first FDA approved cannabis medicine aimed at treating epilepsy.
While CBD continues to garner interest as a subject of extensive research and studies, it has many medicinal uses that can help women manage their pain as well as treat diseases that they tend to be more susceptible to.
Menstrual relief
Adam Friedman from the George Washington School of Medicine and Health Sciences elaborated on the amazing function of CBD in our bodies: "Interestingly, it was the study of marijuana that initially led to the groundbreaking discovery of the human endocannabinoid system (meaning, we make our very own cannabinoids and receptors for them, which make up an extraordinary biological network that plays a role in everything, from sensations of pain and itch to mood, inflammation regulation, and wound healing). Essentially, it's the gold star of drugs."
Studies on cannabis inadvertently led to a better understanding of the endocannabinoid system as well as its ability to regulate pain and inflammation.
According to Friedman, women suffering major cramps as a result of endometriosis had weakened endocannabinoid systems. That resulted in a diminished ability to manage pain and inflammation.
Endometriosis is a condition where endometrial tissue that usually grows in the uterus to prepare the lining for ovulation ends up growing on the exterior regions.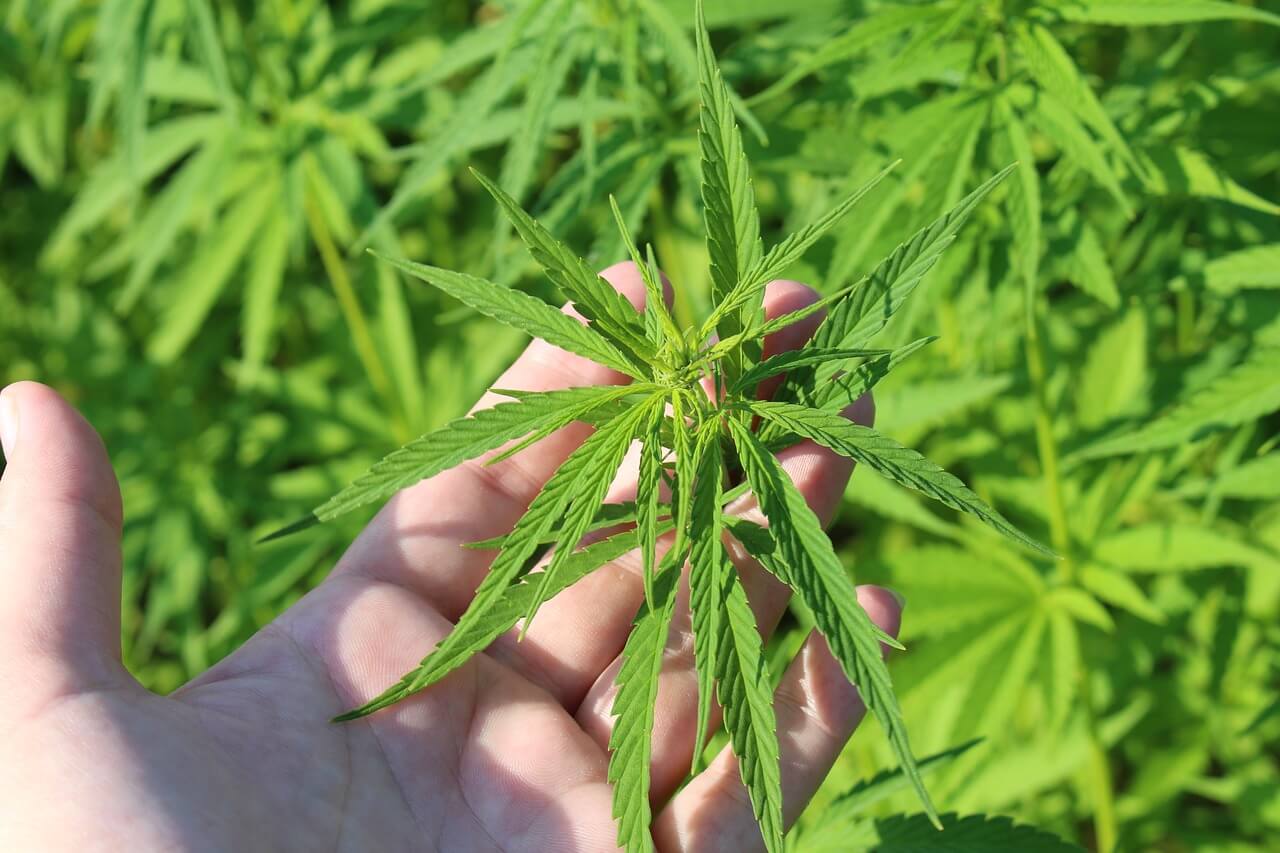 In the cases of these women, there was a correlation between endocannabinoid receptors and pain from cramping. The receptors in those suffering from more serious pain would stimulate additional endocannabinoids to help minimize it and its effects on their daily lives.
CBD regulates pain perception and moderates inflammation
CBD is an effective anti-inflammatory agent. It has versatile treatment capabilities due to its ability to moderate swelling and inflammation. It binds to TRPV1 receptors, also known as vanilla receptors, which regulate pain perception, inflammation, as well as body temperature.
"The truth is that the relief you can expect really depends on the quality of the product. If you have unbearable cramping, CBD products can alleviate those painful bouts of searing pain. CBD also helps promote muscle relaxation while reducing stress and inflammation. Within a few minutes of using a topical product or ingesting, you'll feel relief," says neuroscientist and wellness expert Leigh Winters.
For convenient use and integration, Winters recommends CBD tinctures and salves for period relief. Tinctures are oral drops with CBD and are typically taken under the tongue or added to a beverage. CBD salves and creams can also be effective by applying directly to the abdominal area where cramps occur.
Versatile function
CBD helps reduce inflammation and pain from menstrual cramping. It can also help deal with emotional turbulence such as mood swings. As the endocannabinoid system also regulates mood, it has become a capable method of managing emotional fluctuations that can result in depression and other problems.
CBD can help manage the emotional difficulties associated with periods, allowing for both physical and mental relief during the often challenging period.
Women make up 75 percent of people suffering from autoimmune diseases caused by the immune system's inability to distinguish healthy cells from foreign cells. This results in the creation of antibodies that unfortunately destroy healthy cells and damage organs throughout the body. Some of the most common autoimmune diseases are rheumatoid arthritis, type 1 diabetes, and multiple sclerosis.
CBD as an anti-inflammatory can help provide relief from autoimmune diseases by triggering the endocannabinoid receptors. In the case of diabetes, CBD has shown a positive effect on regulating insulin in the pancreas. Its anti-inflammatory properties can make it a viable treatment for diseases like rheumatoid arthritis. CBD Effectively regulates pain and stimulates the growth of healthy cells through receptors.
CBD in cancer treatments and other diseases
CBD can also help regulate a hyperactive immune system and have even shown the ability to destroy cancer cells. By lowering inflammation without any harmful side effects, CBD is becoming a potential alternative to other costly medication that can have heavy side effects.
Currently, cannabis is still illegal on the federal level. So, CBD derived from hemp sources is the best way to obtain CBD products. Brands such as PotNetwork Holdings, Inc.(OTCMKTS:POTN) provide easy access to safe and hemp-derived CBD that lack psychoactive effects due to the minimal amounts of THC.
Women looking to try out CBD for relief from menstrual cramps can benefit from Biotech CBD Cream and tinctures, such as Diamond CBD Oil.
CBD continues to show breakthrough abilities to impact the body and health. It has become a viable alternative for women in search of relief from various health ailments. It has already emerged on the scene as a safe and effective treatment in lieu of other medication that can be characterized by considerable side effects.
—
(Featured Image by futurials)
DISCLAIMER: This article was written by a third party contributor and does not reflect the opinion of Hemp.im, its management, staff, or associates.
This article may include forward-looking statements. These forward-looking statements generally are identified by the words "believe," "project," "estimate," "become," "plan," "will," and similar expressions. These forward-looking statements involve known and unknown risks as well as uncertainties, including those discussed in the following cautionary statements and elsewhere in this article and on this site. Although the company may believe that its expectations are based on reasonable assumptions, the actual results that the company may achieve may differ materially from any forward-looking statements, which reflect the opinions of the management of the company only as of the date hereof.