Since last year, hemp has been legalized on a state level in the United States. Patients acclaim medical marijuana universally. However, only 11 states have legalized recreational use so far. With marijuana laws differing a lot between particular states, paying to get your legal dope can be more tricky than you would expect. Unless you're tech-savvy and you're ready to pay for it in marijuana cryptocurrencies.
There is a particular reason for inventions like DopeCoin, PotCoin, HempCoin, and CannabisCoin to exist. Afraid of losing their federal insurance, banks rather stay away from financing ambiguous cannabis operations. Marijuana cryptocurrencies filled this financing gap. Their operators don't bear similar risks as regular banks.
With the ease of payments and their secure nature, cryptos provide users with an easy way to pay for their weed. Meanwhile, cannabis businesses are provided with a financial lifeline. Bitcoin has long become the default currency for digital transactions. People try more friendly-sounding alternatives like PotCoin or DopeCoin. What is so special about them?
POT as in PotCoin
Surprisingly enough, PotCoin has been launched back at the beginning of 2014, when legalization was still far away, and cryptos were waiting for their cue. It was the first solution that targeted the underserved population that wants to shop for weed but cannot do it regularly.
PotCoin does not operate through any bank or institution, as trading of the coin takes place directly between people. It did not pick up any significant publicity until NBA star Dennis Rodman appeared during a press conference in North Korea in a shirt with PotCoin's logo. Media went rave, and the value jumped 76% in just a day.
Today, PotCoin capitalization comes a bit above $2 million. The unit price hovers around $0.009337, as there is, as one might have guessed, 420 million coins in existence. The crypto sports rather impressive 40-second transaction speeds and is in constant development.
That's DOPE
A month after PotCoin, DopeCoin followed their path. Their mission is to "provide marijuana enthusiasts with a modern and secure way of doing business for the 21st century." This somewhat mysterious currency allows its users to transfer funds free of charge, within a short time, and a high level of anonymity.
This sums into a market cap of more than $240,000. The exciting feature of DopeCoin is working as a proof-of-stake currency. This allows its keepers to monetize on the 5% annual interest.
CannabisCoin (CANN)
2014 has been the year for cannabis cryptos, as another one has been conceived at the same time. Labeled CannabisCoin, it began working as a proof-of-work and peer-to-peer open-source currency, aiming to support the transitions for medical marijuana businesses. Unfortunately for CannabisCoin, the initial popularity wasn't enough to grab the attention of investors.
Over 77 million CannabisCoins are in circulation and 15 million more waits for their release. With a market cap surpassing $800,000, it's a noteworthy player on the marijuana crypto scene.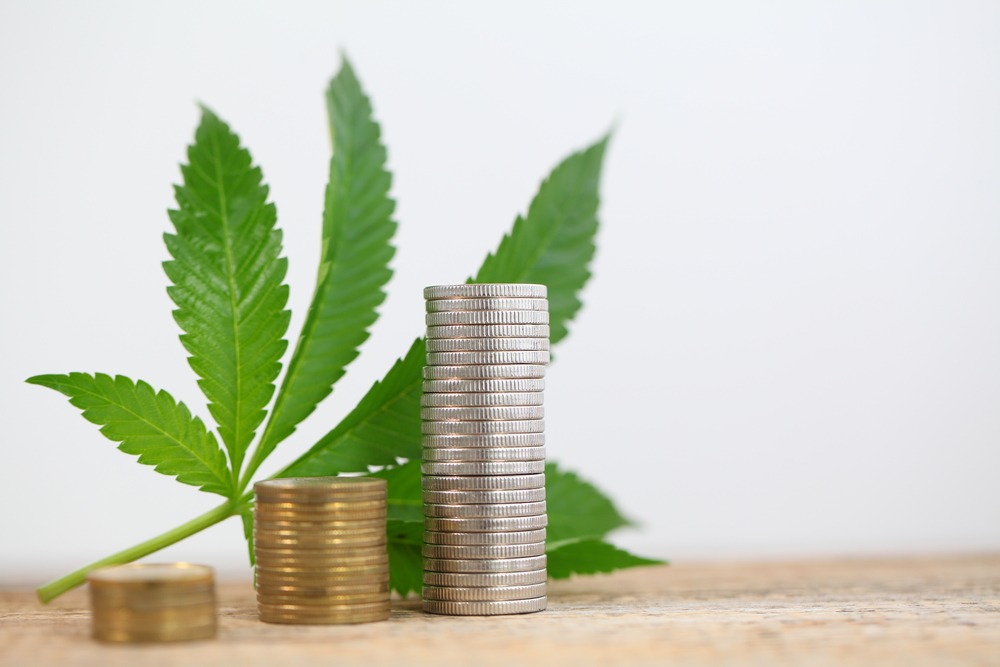 THC, like in The Hemp Coin
HempCoin joined the race at the same time as previously described players, but since then it's standing out, as their concept is unique. The coin was designed to facilitate business between farmers and marijuana dispensaries. Not only it allows to channel funds for weed, but can also be used to buy gear and tools indispensable while growing cannabis.
Out of the four cryptos, HempCoin breaks the barrier. In addition, it's used in all areas of agriculture. It's market cap lands around $900,000, with a price of $0.003672, making it a recognizable coin in the pot world.
With unorthodox ideas, like marijuana cryptocurrencies, we can be sure that people are putting their imagination into good use. With the progressing liberalization of marijuana laws, we can expect these cryptos to gain on value. Though this should not last forever, as with state-wide legalization, the need for cannabis-specific coins will diminish, reducing them into a string of 0's and 1's.
(Featured Image by DepositPhotos)