The cannabis scene is booming like never before with many countries beginning to loosen regulations regarding cannabis restriction. There are currently nine states in the U.S. that have legalized recreational cannabis, with another 30 backings for medicinal purposes. Increasing research and testing on its medicinal capabilities have opened the door for legalization in countries like Uruguay, Canada, and South Africa.
The expanding insights on how cannabis stimulates the body's endocannabinoid system to target and provide relief from symptoms like anxiety, depression, and insomnia have further enhanced the popularity and growing acceptance of cannabis. These factors have led to the rapid growth and long-term forecasts of the highly lucrative cannabis market.
The high demand for cannabis, which will only spike even further with Canada's decision to legalize it, has led to heightened activity on the part of cannabis cultivators. They expand operations and fine-tune supply chains in order to churn out additional green for consumers. With products ranging from edibles, flowers, to concentrates, cannabis consumers have a wide variety of selection.
For cultivators, they must utilize effective methods of producing large amounts of cannabis while maximizing efficiency for solid output. Hydroponics has become one of the most popular ways of growing cannabis due to its distinct advantages.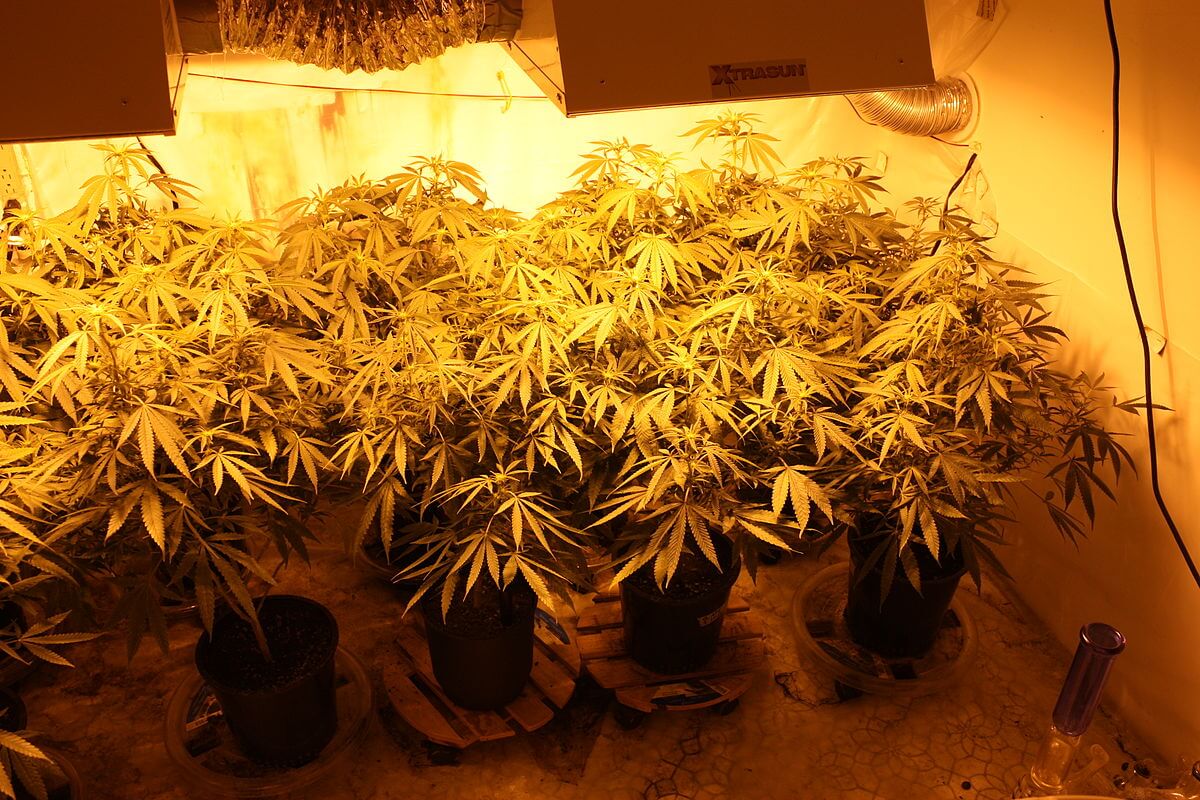 Origins and effects
Hydroponics involves growing various plants, usually indoors, without going the traditional route of using soil. Instead, it embeds the plant's roots in the sand, gravel, water, and other elements. In the same time, directly injects rich nutrients into the roots to promote growth.
It has several advantages over soil-based growth, as growing cannabis indoors using soil can result in unwanted pests. Not to mention the extra effort it takes to maintain quality soil and ensure ideal growing conditions.
Hydroponics allows for the more careful and accurate infusion of nutrients to promote healthier and more capable cannabis plants, while also enabling for reuse of soil alternatives. Usually, hydroponics involves the plants being in constant contact with water.
There are two main methods of using hydroponics for cannabis and involve active and passive methods of growth.
Active, as you may have guessed, involves the manual control of water intake for plants. Although it requires more maintenance, this allows for more control over the growing process by stimulating optimum cultivation of the plant.
The passive method allows for a more hands-off approach by incorporating a body of nutrient solutions that can be naturally absorbed through the roots of a plant.
By ensuring adequate amounts of macronutrients such as nitrogen, phosphorus, and potassium, this will help plants grow at a healthier rate than soil-based plants. The process can also involve other nutrients such as copper, iron, and calcium.
Not only that, but the presence of additional oxygen in hydroponics-based plant growth is much higher than in soil, enabling plants to absorb a higher amount of nutrients. This method effectively produces a larger output of healthy plants like cannabis.
Different methods
Aeroponics is the system of suspending roots in the air above the reservoir without submerging them. Also, the exposure to additional amounts of oxygen can effectively spur growth in plants. In addition, the exposed roots need to be carefully monitored to ensure optimum moisture and the absence of pests.
One of the major advantages of aeroponics is the ability to save precious space in a cultivation center as well.
Deepwater culture involves growing plants in water that is aerated with oxygen bubbles. That's enabling the plant's roots to stay dipped in a water source full of diverse nutrients. This provides the oxygen to roots that remain submerged in the water and essentially prevents it from drowning.
The Ebb and Flow system vary with other systems like aeroponics and deep water culture. The difference is that it uses specific intervals to deliver nutrients to the roots. It uses a reservoir to send the nutritional water directly to the roots and back. In this way is mimicking the ocean's ebb and flow. This makes it an ideal option for beginners. It is low maintenance and doesn't require timers or other devices like other systems.
Companies which use Hydroponics systems
Many cultivation centers use hydroponics. Among them is FSD Pharma (CNSX: HUGE, OTCMKTS: FSDDF), which is developing the biggest hydroponic indoor cannabis cultivation and processing center in the world. The Health Canada ACMPR licensed producer is poised to capitalize on the increased demand for cannabis. It is the consequence of Canada's decriminalization of the plant.
The massive cultivation center will enable HUGE to capitalize on all supply chains including research, extraction, cultivation, and distribution. This will make the public company a significant presence in the already competitive cannabis market in Canada. It has already broken several records for volume traded on the CSE.
The scope of their developments is enormous
As they plan to eventually feature 3,800,000 sq. ft. for cultivation. And also other ancillary businesses in various operations not directly involving the growth or sales of cannabis.
Companies use hydroponics for cannabis growth. They are looking to increase their harvest and obtain premium cannabis. That's thanks to the high demand for recreational and medical cannabis. This will enable cannabis operations to expand its facilities and output.
—
(Featured Image by naidokdin)
DISCLAIMER: This article was written by a third party contributor and does not reflect the opinion of Hemp.im, its management, staff or its associates.
This article may include forward-looking statements. These forward-looking statements generally are identified by the words "believe," "project," "estimate," "become," "plan," "will," and similar expressions. These forward-looking statements involve known and unknown risks as well as uncertainties, including those discussed in the following cautionary statements and elsewhere in this article and on this site. Although the company may believe that its expectations are based on reasonable assumptions, the actual results that the company may achieve may differ materially from any forward-looking statements, which reflect the opinions of the management of the company only as of the date hereof.